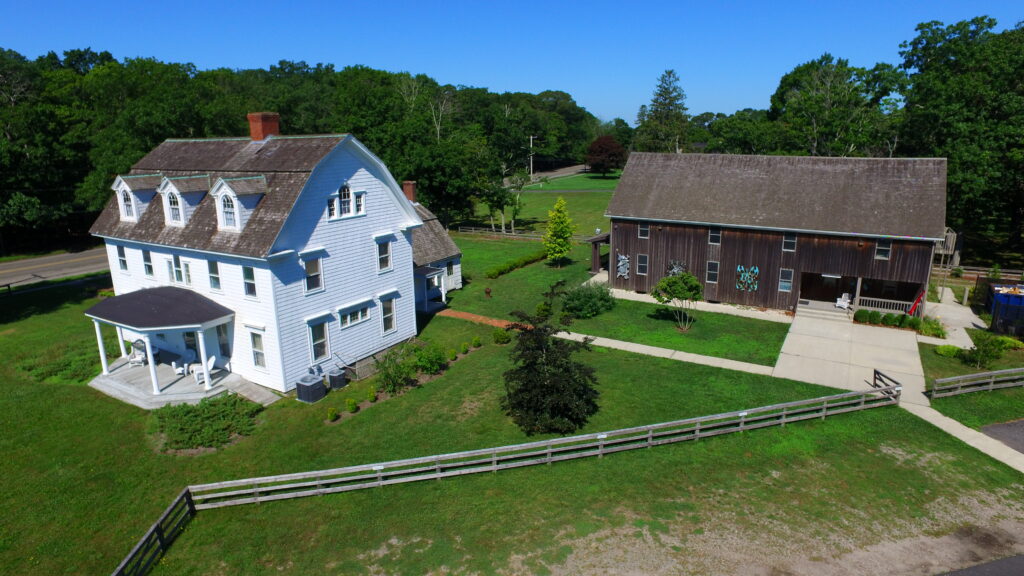 The John Scudder and Mary Pelletreau Havens Homestead, located at 15 Montauk Hwy, is in the hamlet of Center Moriches in the Town of Brookhaven. On September 30, 2015, the John Scudder and Mary Pelletreau Havens Homestead was granted Brookhaven Town Landmark status. Located on east central Long Island, Brookhaven is the only town in Suffolk County that extends from the North Shore to the South Shore. Center Moriches, which is flanked by the hamlets of Moriches and East Moriches, is located on the South Shore on the eastern end of the Town. All three of the hamlets are located on Moriches Bay and are divided by a series of creeks that run south through the communities into the bay.
Our Mission
Collecting and preserving Moriches artifacts and history.
The Havens Homestead and Museum Shop are all handicapped accessible.
MBHS is a registered 501(c)3 not-for-profit. EID: 11-6076983
We file an annual financial report with the Charities Bureau, Office of the Attorney General. Pursuant to Article 7A you may request a copy from the Attorney General, Charities Bureau, 120 Broadway, New York, NY 10271.